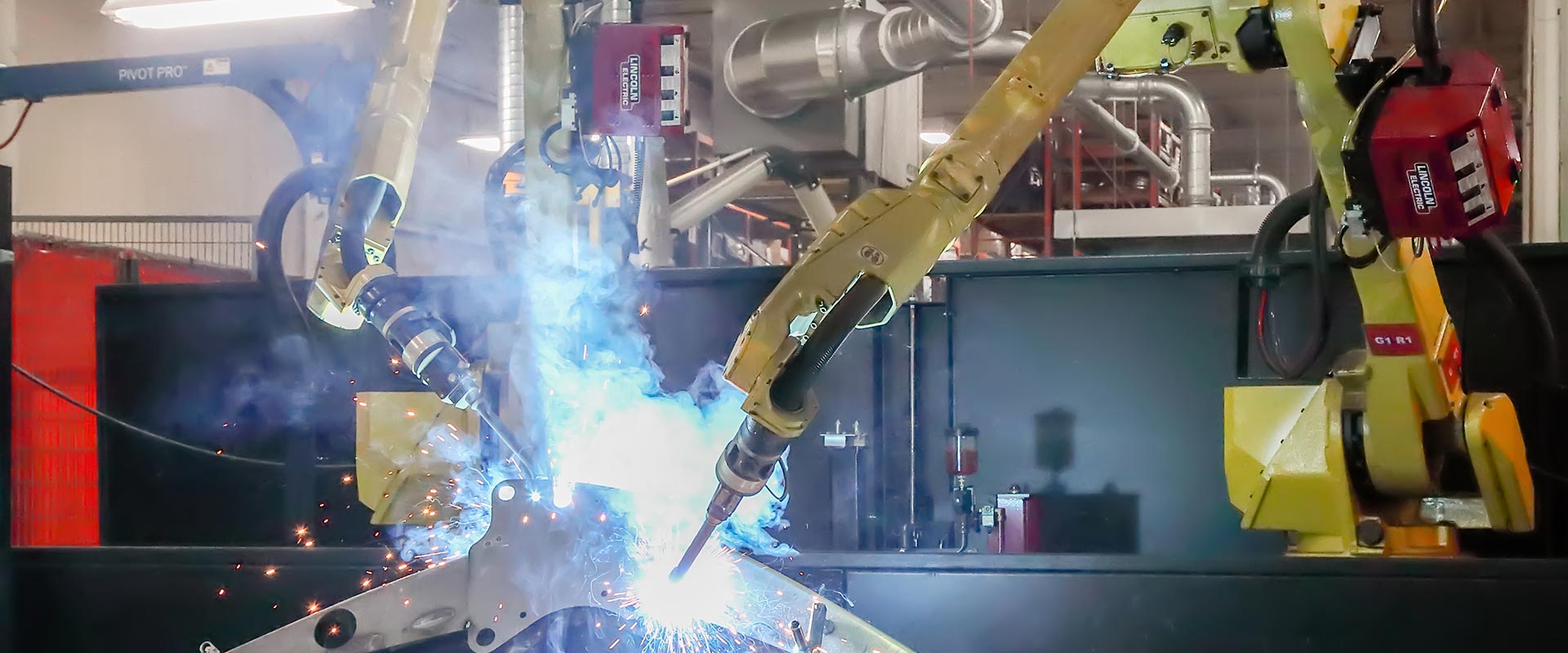 The variety of industries we serve is testament to the breadth of our abilities. We're honored to have gained the trust of highly reputable companies in each of these industries whose products are used across America and around the world. We understand the importance of our customers placing their trust in the parts we make, and we do our best to ensure they can be proud to put their name on a product that we had a hand in.
Allegiant Manufacturing is relied upon by agricultural equipment OEMs for our multiple metal-working capabilities and assemblies. We supply large-fabricated weldments along with low, medium, to high-volume stamped parts using progressive, transfer, and stage-die tooling. Many products we manufacture require that critical features and tolerances are held to assure that when customers receive products from Allegiant Manufacturing, final assembly operations perform as expected.
CONSTRUCTION AND HEAVY EQUIPMENT
Allegiant supplies weldments and components used for lifting and moving material in excavating operations. Processes include stamping, laser cutting, dual-robotic-welding, with powder coat finishing capabilities for complete in-house manufacturing solutions.
Allegiant fabricates and stamps lawn and garden components and assemblies including Mower Decks, Brackets, Rod Assemblies, Pivot Arms, Covers, Lifters, and Bumpers. Final assembly operations are also provided for some products including powder coat paint and ready for end-user packaging.
REFRIGERATION AND HEATING
Allegiant fabricates and stamps components used for commercial refrigeration applications and residential air handlers. When programs start out with low quantity requirements but later increase in demand, Allegiant's process flexibility can adapt. Allegiant can reduce product costs by switching to hard tooling or sometimes a hybrid approach makes the most economical sense, combining stamping with fabrication operations to arrive at the most cost-effective method.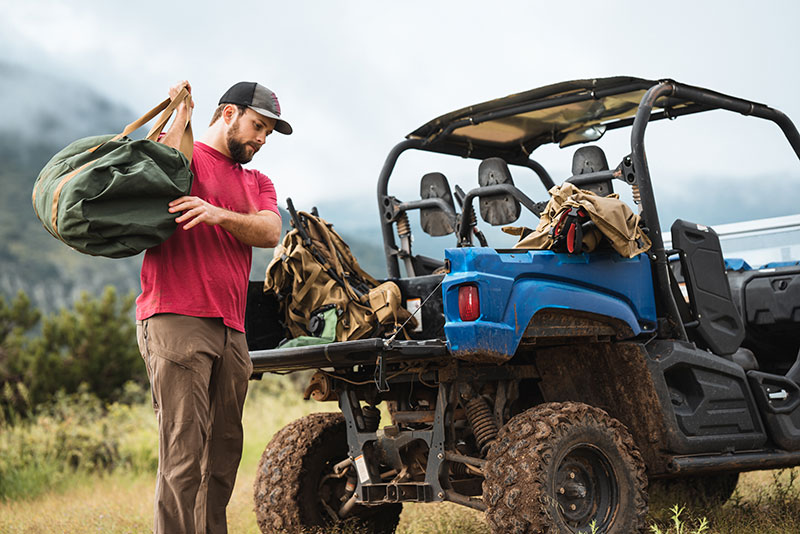 RECREATIONAL AND UTILITY VEHICLES
Allegiant has been relied upon for decades to supply stamped components and welded assemblies for ATV, golf cart, and personal watercraft vehicles. In addition, Allegiant manufactures products used in the recreational motorboat industry.
Power distribution products are relied upon by everyone. Allegiant has dependably supplied essential products to OEM customers in the industry for decades.
Allegiant Manufacturing stamps components used with compressor products including power tools and refrigeration applications.