We would love to give you the opportunity to join us and be a part of something big with us here at Allegiant Manufacturing. We are recognized as a FAB 40 American manufacturer and with you on our team, we can stay there. Our products are used in everyday equipment by leading manufacturers of products known around the world. Here, your work matters and you are empowered to shape the environment you work in. We're constantly working to be better at what we do and that comes from valuable input from people just like you. We work like a family. Ask any of our employees. We all have each other's backs.
In addition to competitive wages depending on your level of experience, we also offer a comprehensive benefits package, including: 
Medical, Dental & Vision Insurance
Personal Time, Paid Vacation & Paid Holidays
Tuition Reimbursement
Compressed Workweek
Company provided insurance:
Short-Term Disability
Long-Term Disability
Life Insurance
Accidental Death and Dismemberment
Employee Assistance Program (EAP)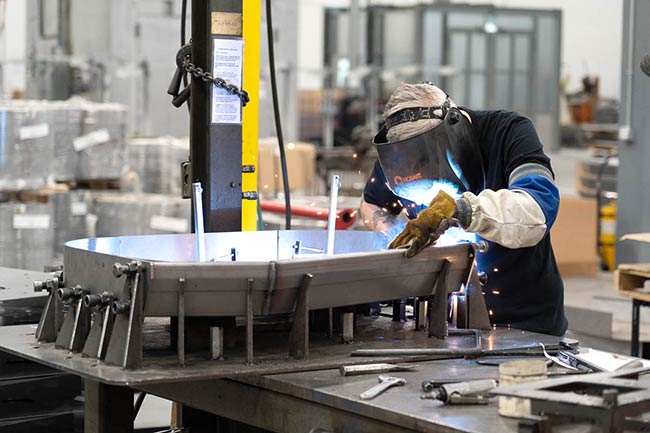 We're looking for career-minded, hard-working, team-oriented, goal-driven, high-character employees. We provide extensive training, including a 5-week program on Lean Manufacturing, where you will learn how to become an empowered worker for us and help us shape our future. We invest in our talent because it's our talent that produces the results our customers expect from us. Your performance is relied upon, so we want to make sure you have everything you need to perform at a high level and be inspired by the work you do here.
If this sounds like an opportunity your career has been missing, have a look at our job board and find the job that looks like a perfect fit for you. We'd love to talk with you and see how we can help you achieve your career goals while helping us accomplish our mission to always build better together.